SUREFIRE HARRIER USB GAMING HEADSET WITH VIRTUAL SURROUND SOUND
With 7.1 virtual stereo surround sound, RGB lighting and detachable microphone, the SureFire Harrier 360 Surround Sound USB Gaming Headset will give you the spatial awareness you need to keep you one step ahead of your opponents.
Product Highlights
High performance 7.1 virtual surround sound
RGB gradient lighting
For console and PC gaming
High quality sound
Highly sensitive detachable microphone
Super comfortable ear pads
Flexible ear cups
Remote volume control
Compatible with PC's, laptops and PS4/PS5 games consoles with a USB interface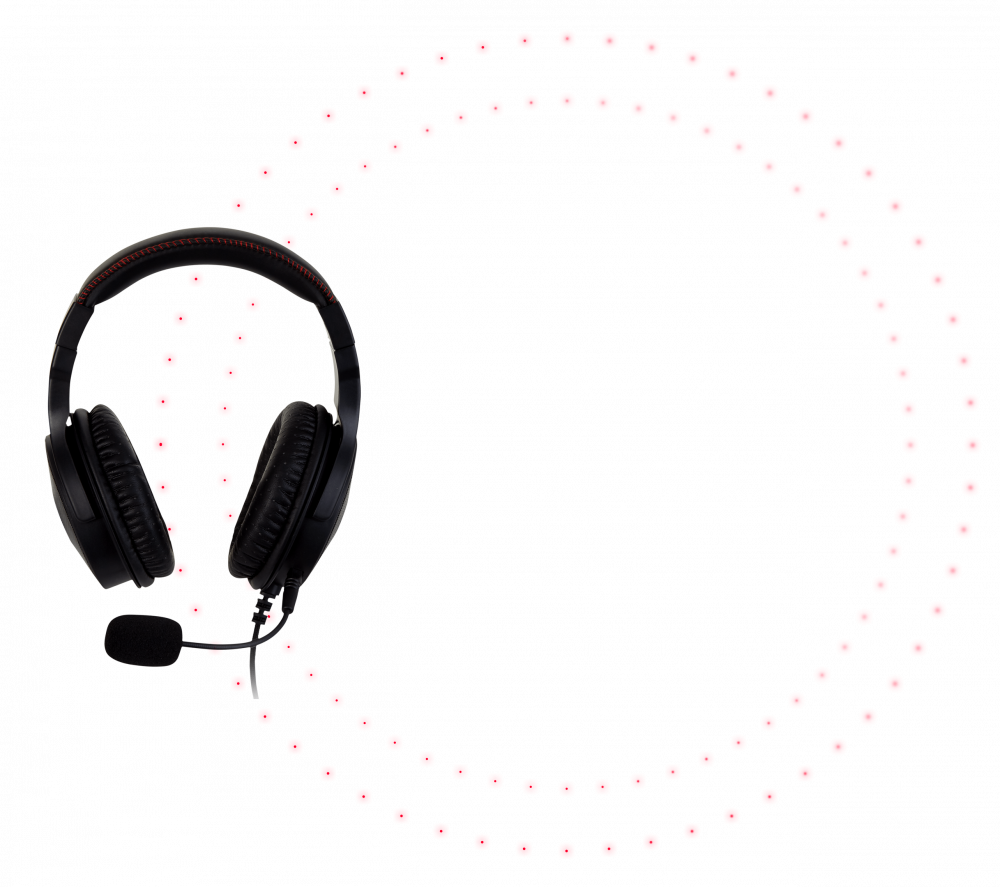 BE SURROUNDED
WITH SOUND
Whether you are a console gamer or a PC fanatic - the USB headset is universally compatible so you can enjoy amazing sound on any platform.
From fiery explosions to subtle footsteps, everything sounds crisp and balanced. You'll be able to pinpoint your enemy's direction and everything else going on around you to give you the winning edge.
7.1 SURROUND SOUND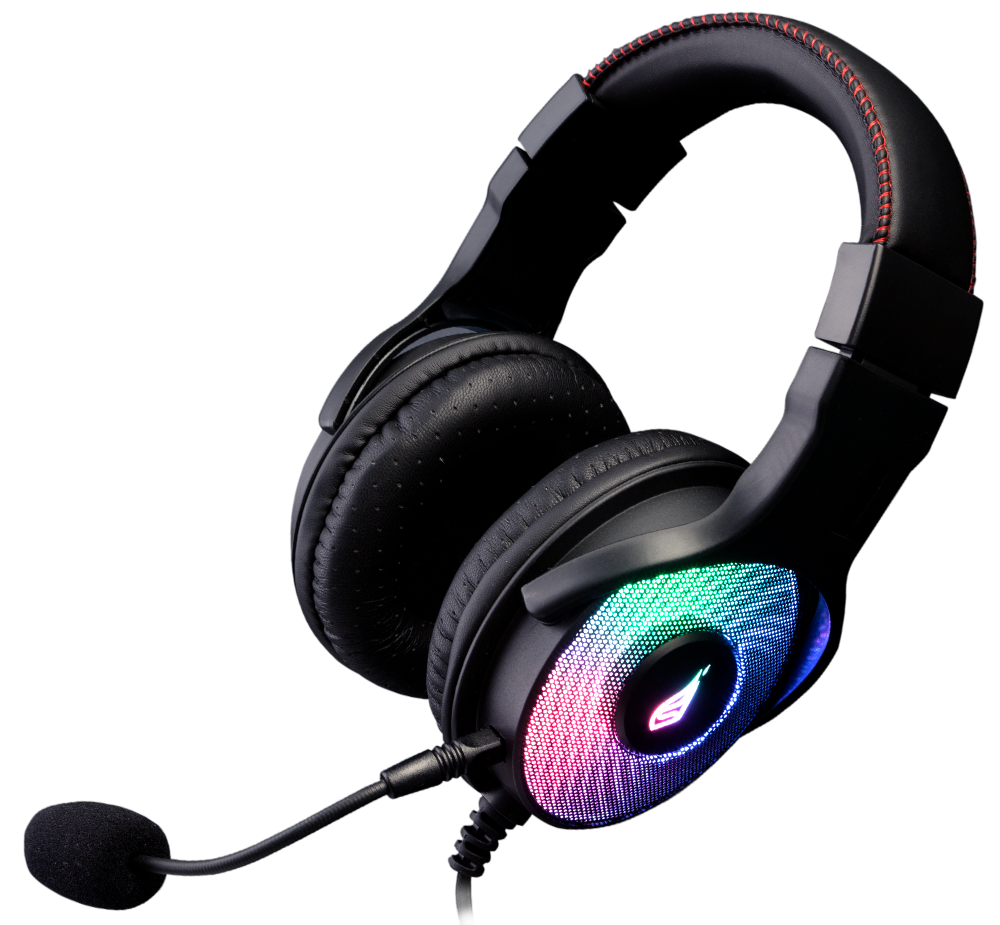 MARATHON-PROOF
The large, soft leatherette ear pads, adjustable padded headband and lightweight design keep the comfort levels high, even during the most epic gaming marathon!
The on-cable remote control makes stealth mode easy. The mute, volume and lighting controls are just at your fingertips.
REMOTE CONTROL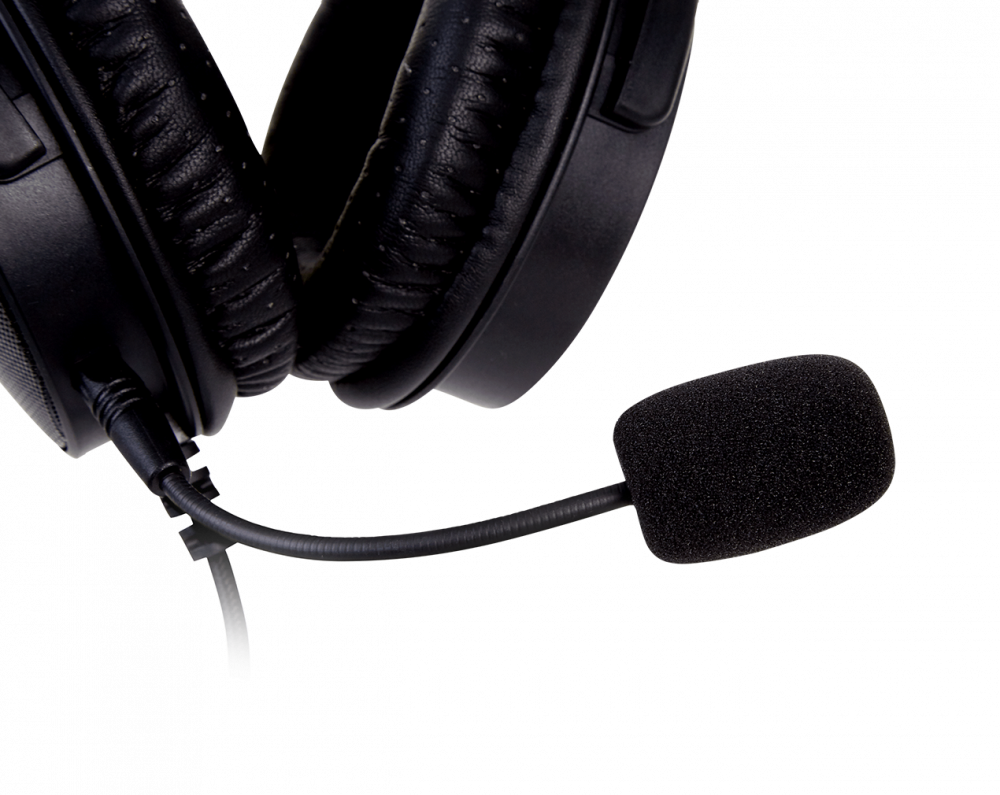 KEEP COMMS ACCURATE
Be heard. The detachable and flexible boom microphone features high sensitivity and wide frequency response, ensuring accurate voice communications so your team is always in the know. And when you're done chatting and just want to listen to your latest playlist, the microphone is fully detachable to be out of your way.
HIGH SENSITIVITY MICROPHONE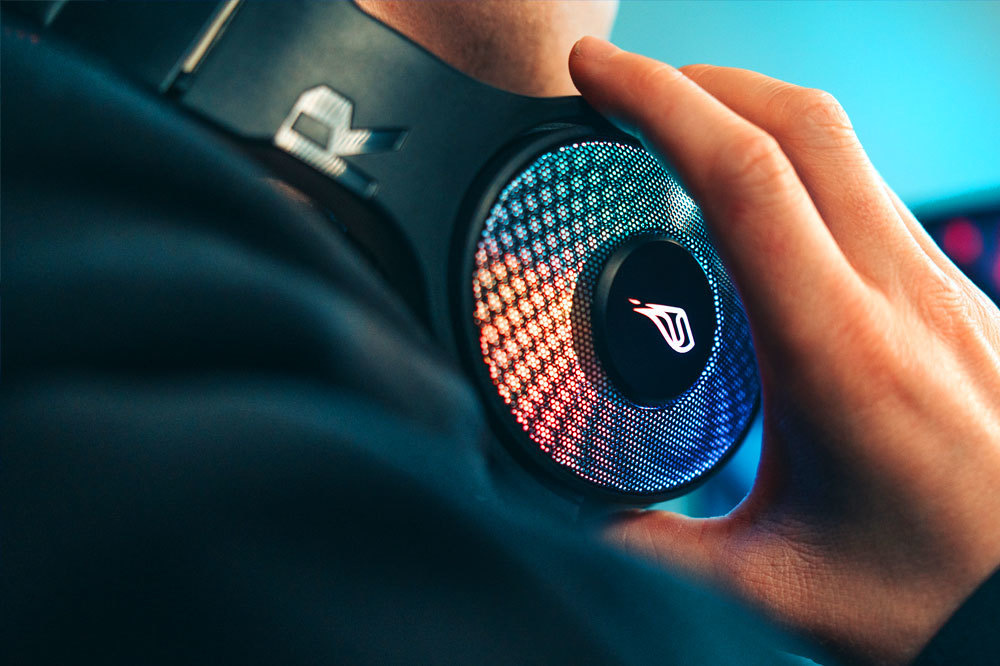 BE ILLUMINATED
Make your headset stand out as much as your game play. The Harrier 360 features RGB lighting on the earcups that you can control via the on-cable remote.
RGB LIGHTING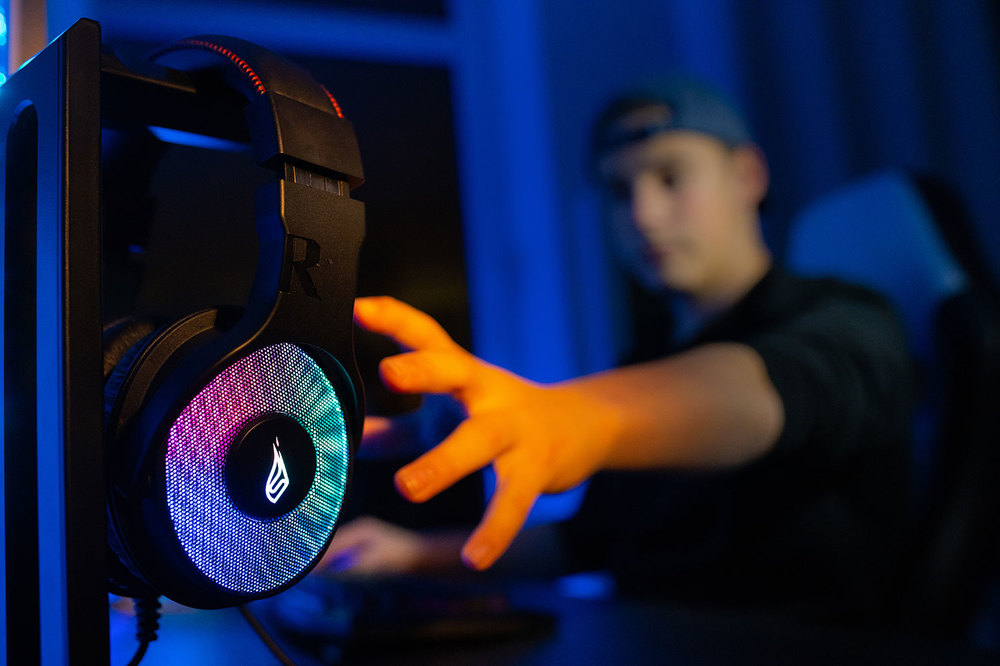 Specifications
Name: Harrier 360 Surround Sound USB Gaming Headset
Part number: 48822
Dimensions L x W x H: 220mm x 155mm x 95mm
Weight: 369 grams
Headphone Type: Wired
Headphone Connector: USB
Cable Length: 2m
Colour: Carbon
Audio: 7.1 Virtual Stereo Surround Sound
Lighting: RGB gradient - 3 modes (fixed, colour circle, off)
Audio Software: No
Surround Sound: Yes
Noise Cancelling: No
Headphone Frequency Response: 20 Hz – 20kHz
Headphone Battery Life: NA
Headphone Sensitivity: 102 ± 3dB
Headphone Wireless Range: N/A
Impedance: 24 Ohms ± 15% at 1 kHz
Headphone Drivers: 50mm
Microphone Type: Removable, Bendable, Omnidirectional
Microphone Impedance: ≤2.2 Kohms
Microphone Frequency Response: 100-10k Hz
Microphone Sensitivity: 42 ± 3dB
Earcups: Large, foam over-ear padded earcups
Earcup Diameter: 50mm
Earpad Material: PU leather
Volume Control: On left earcup
Other Controls: Microphone mute
Platforms / Compatibility: PC, laptop, PS4 & PS5 games consoles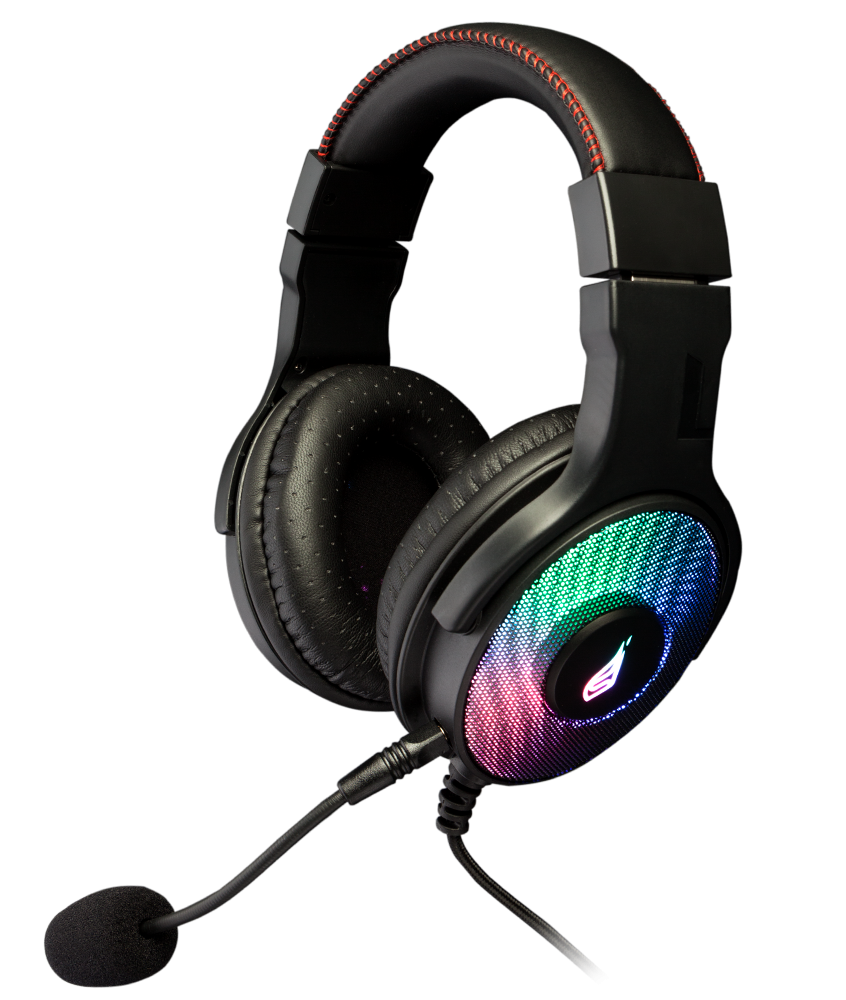 System requirements
USB-A port
Windows 10, 8, 7
Mac OS X 10.5 or higher
Pack Contents
SureFire Harrier 360 Surround Sound Gaming Headset
Quick Start Guide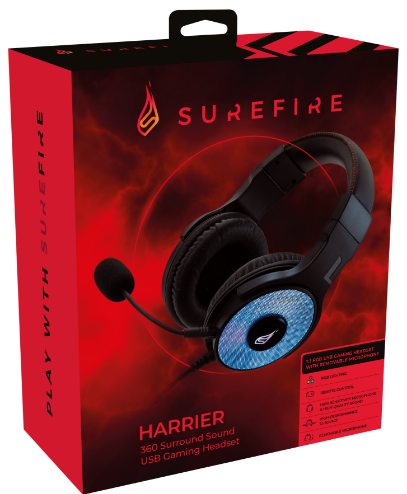 SUPPORT
Visit the support centre for software downloads, manuals, FAQs, troubleshooting, warranty, returns and repairs, and how to contact Surefire Technical Support.
Other products in this range