BE ON FIRE!
You need to be fast. You need to be agile.
Whatever game you play, you need the right kit to win.
Built to last, easy to use, lightning fast -
SureFire will have your back.
SERIOUSLY FUN
It's all about the shared experience.
Products for advanced and beginner gamers of all ages.
Bringing players together.
Play with SureFire!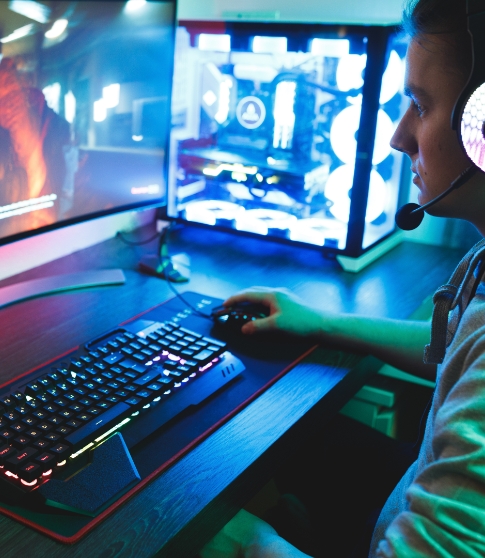 About SureFire
SureFire is a specialist European brand owned by Verbatim GmbH providing storage and accessory products for the gaming industry.
Designed for PC and console gaming enthusiasts, SureFire products are built to last, easy to use and great value for money to appeal to the wide range of gamers across Europe of all ages and abilities. The range includes external hard drives and SSDs, gaming mice and mice pads, headsets, hubs, and other gaming accessories that have been specially designed for high performance gaming.