Keeping cool during game play can be vital. Designed for laptops from 12 to 17 inches, the SureFire Bora Gaming Laptop Cooling Pad keeps temperatures down while you are on fire during those long gaming sessions.
THE BORA COOLING SYSTEM
With overheating being a major cause of laptop performance issues and component failure, by investing in the SureFire Bora Gaming Laptop Cooling Pad, you will not only improve your comfort while gaming, you will also maximize the lifespan of your laptop.
BACKLIT LED FANS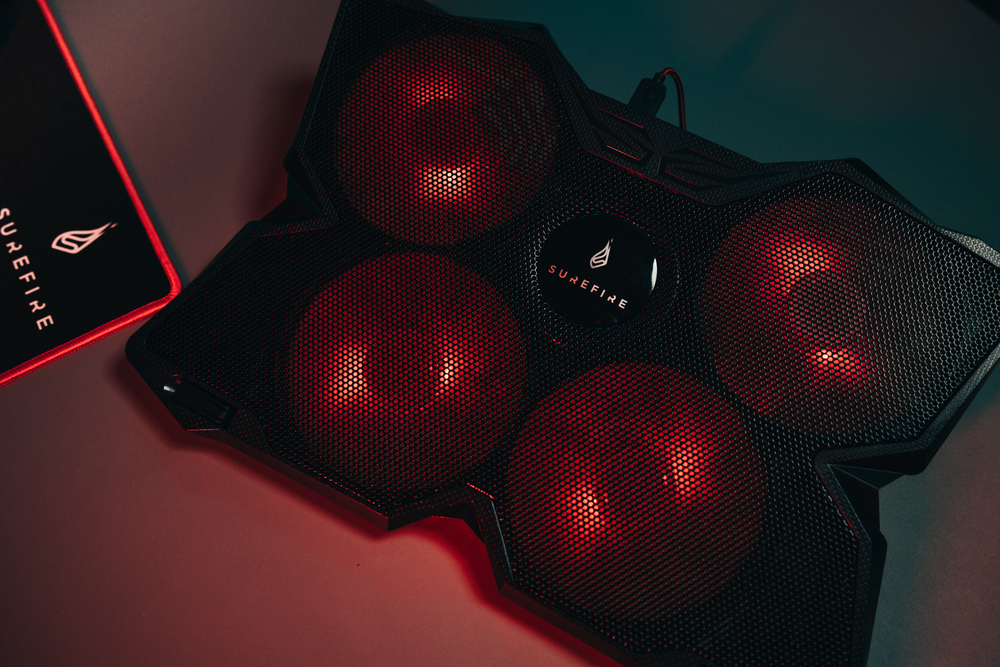 COOLING WITH SPEED
The fan speeds can be set to your preference; from turning them off completely, to increasing the cooling speed via the scroll reels up to 1200RPM. Even at their fastest, the fans only reach a maximum of 26dBA, which can barely be heard.
LOW NOISE LEVEL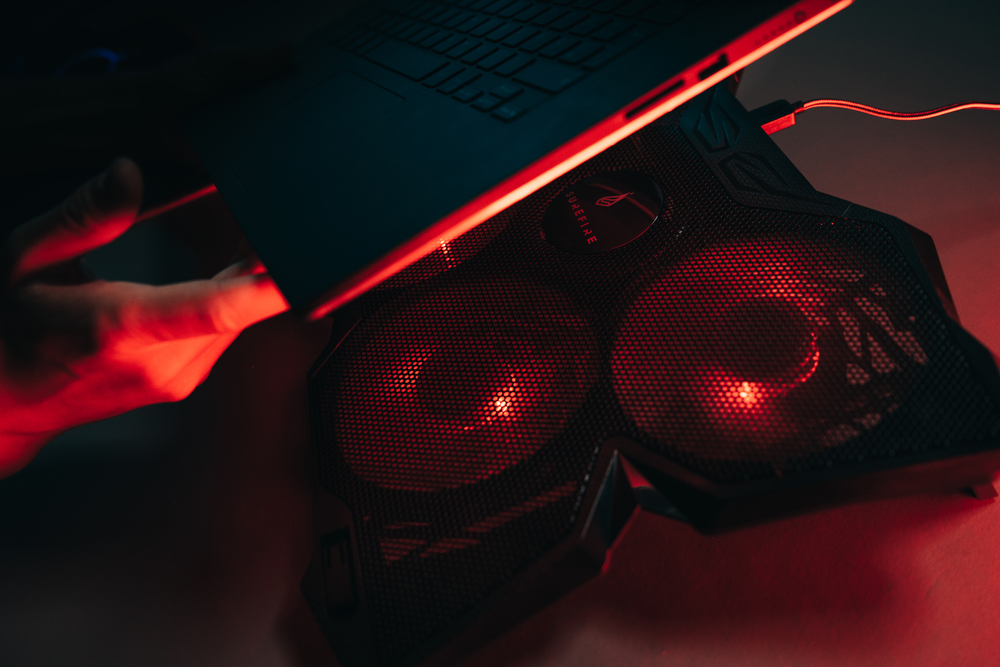 COOLING IN COMFORT
To optimise comfort, the cooling pad can be set to two different viewing angles, and the non-slip base ensures a stable platform for those critical gaming moments. Two hinged stoppers at the front prevent the laptop from sliding forward.
ADJUSTABLE ANGLE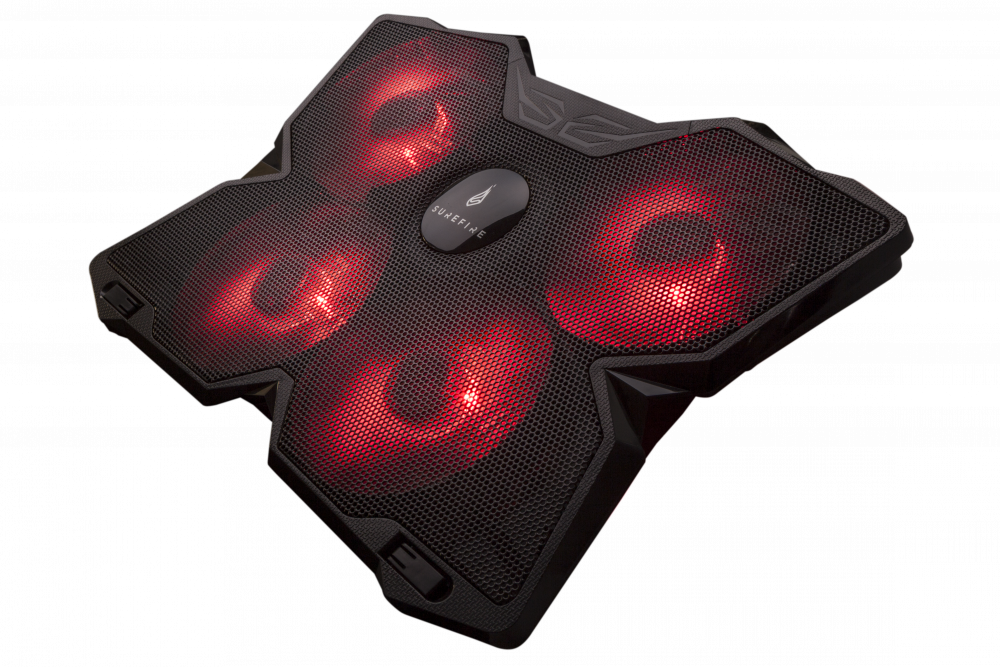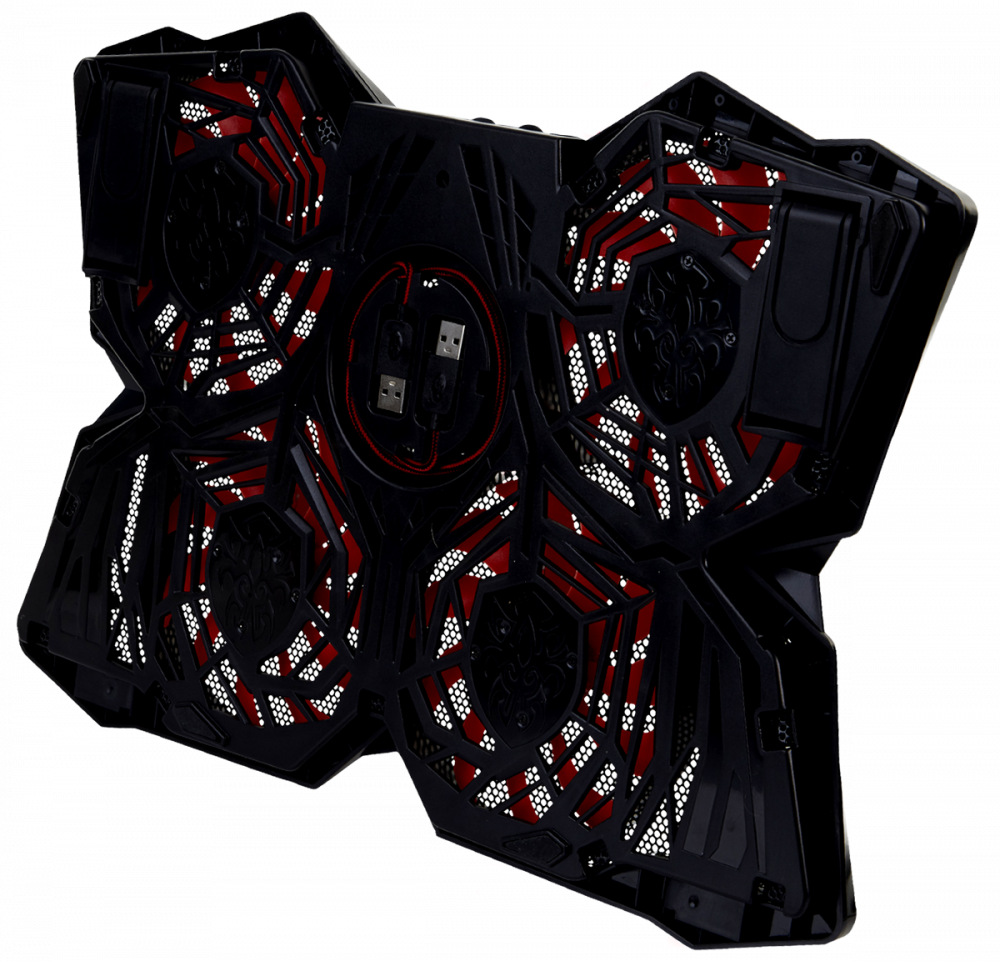 CONNECTED
The SureFire Bora also has a very useful additional USB port which can be used to attach an external device such as a keyboard, mouse or other gaming accessory. It also has a convenient storage compartment for the cable on the underside to keep it tidy when not in use.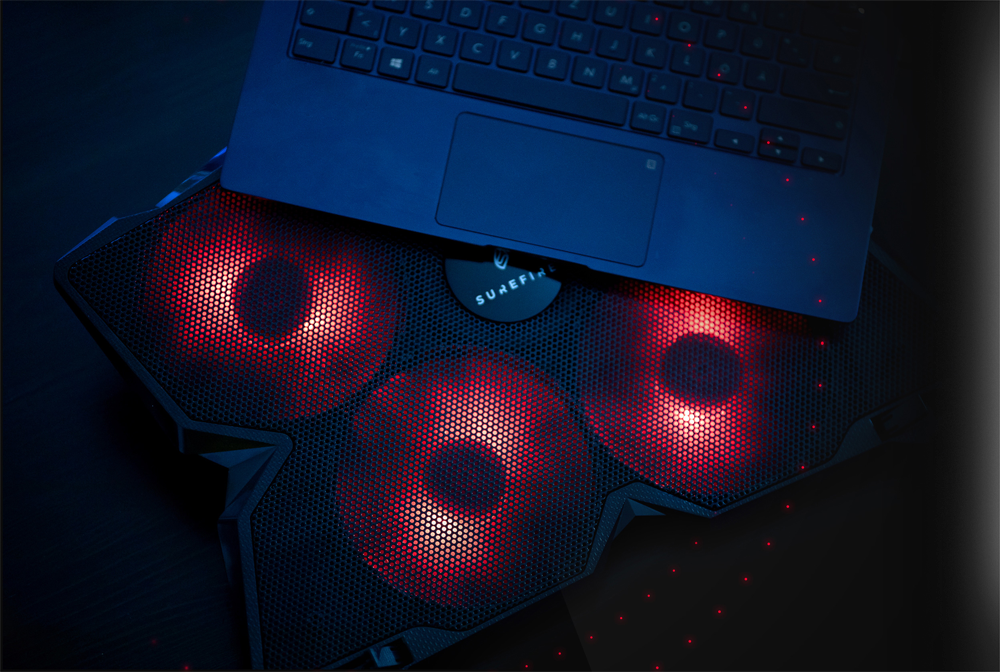 Features and benefits
For laptops up to 17 inches
Cooling fans with adjustable speed for increased laptop performance
Atmospheric LED backlighting – green or red
Adjustable platform height levels to maximize comfort
Low noise level (max 26dBA)
Additional USB port to attach other accessories
Anti-slip base
Hinged stoppers to secure laptop

System requirements
Notebook with USB port or power supply with USB 2.0 and higher (5V/500mA)
USB 3.2 Gen 1 or USB 2.0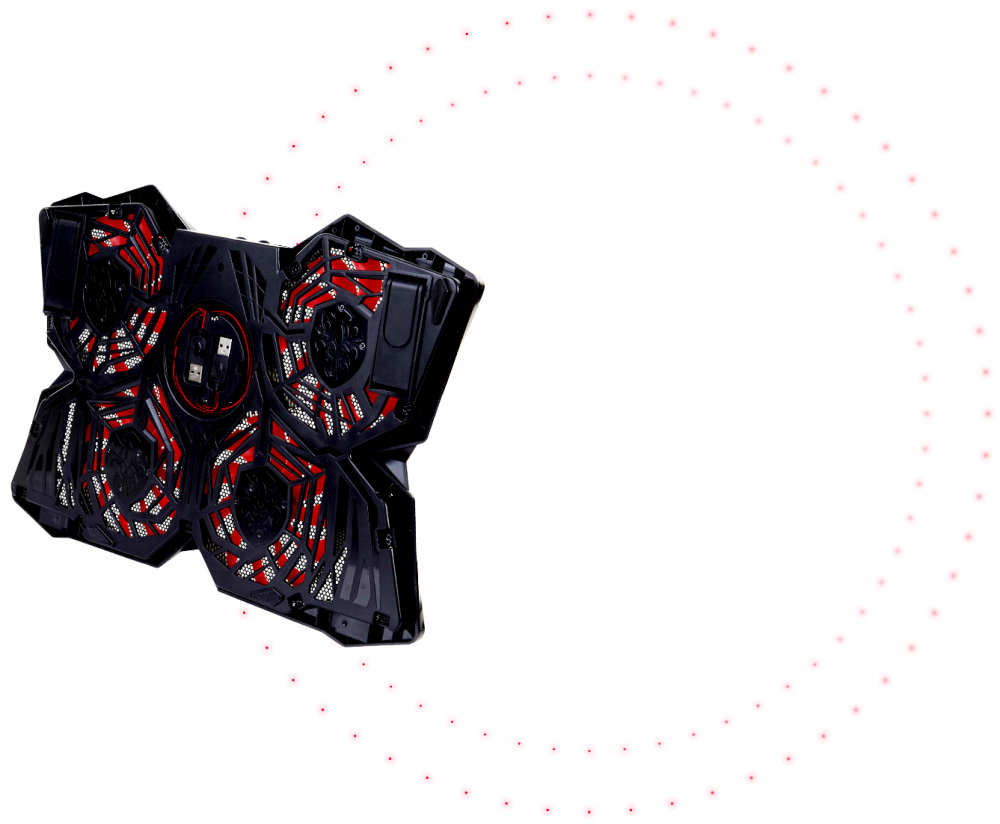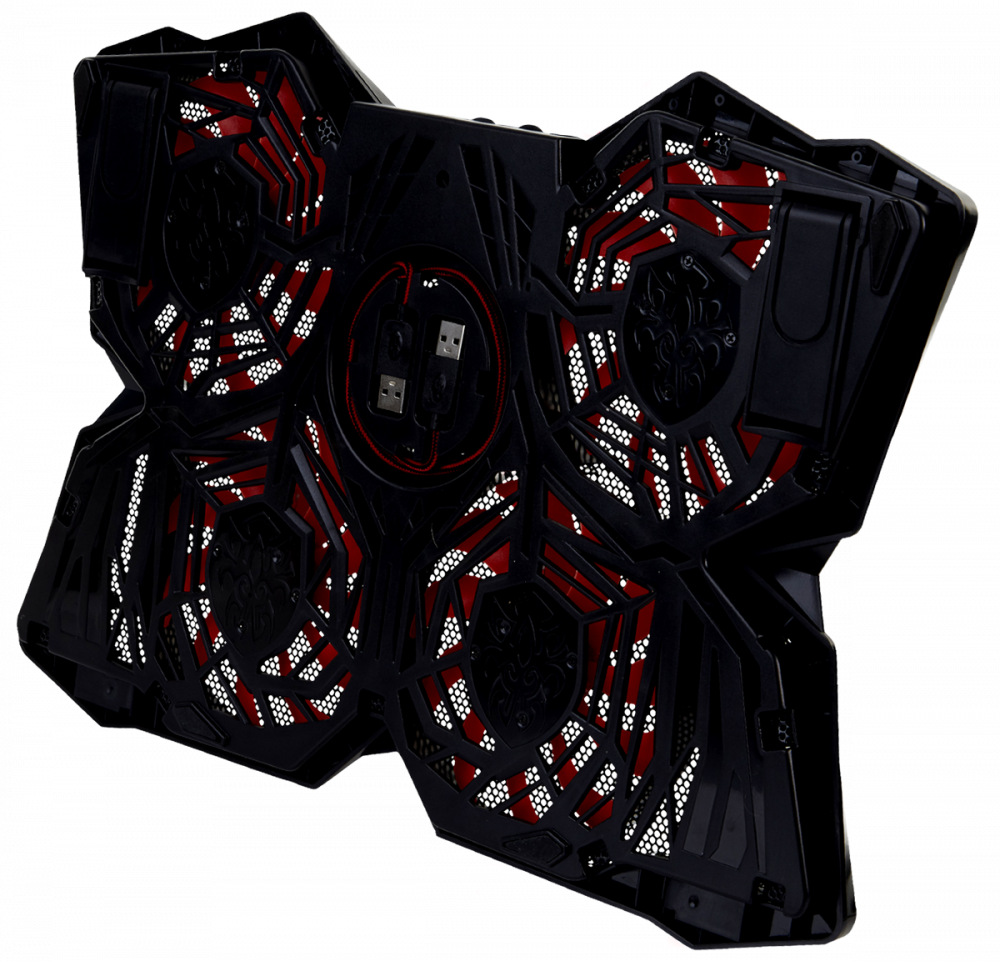 Specifications
Name: Bora Gaming Laptop Cooling Pad Red
Part number: 48819
Dimensions W x L x H: 408mm x 287mm x 29mm
Height: Adjustable - 2 positions
Weight: 745 grams
Number of Fans: 4
Fan Speed: Adjustable - up to 1200 rpm
Fan Dimensions: 120mm
Noise Level: 26 dBA
USB Interface: USB 3.2 Gen 1
Power: USB port (5V DC)
Lighting: Green or Red backlight
Special Features:

Extra USB port for external device (Keyboard, Mouse …)
Compartment under cooling pad to store cable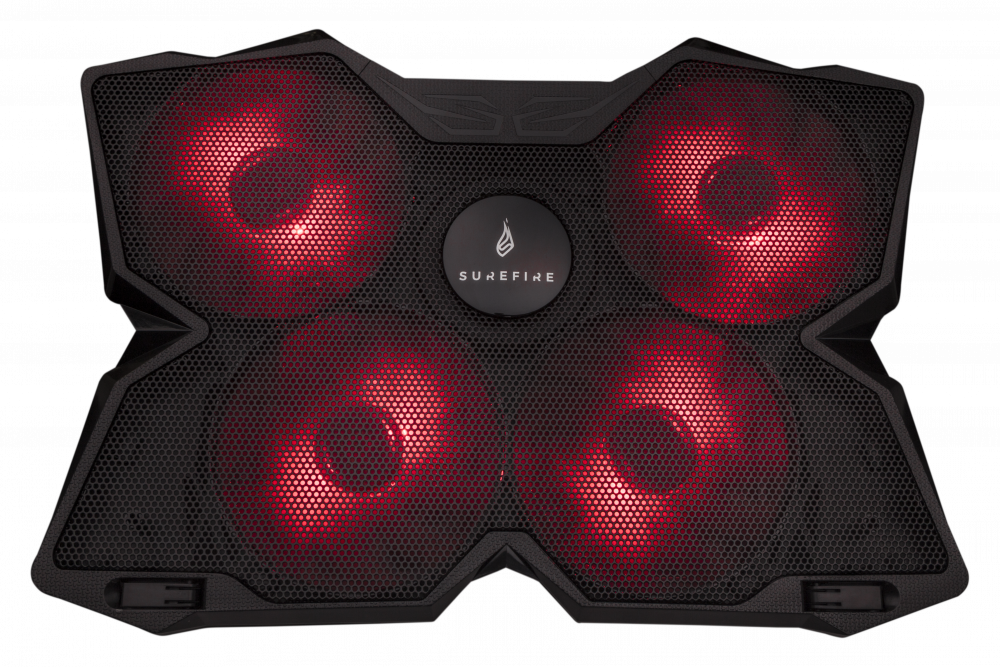 Pack Contents
SureFire Bora Gaming Laptop Cooling Pad
USB-A to USB-A Cable
Quick Start Guide