SUREFIRE KINGPIN X1 – MINI KEYBOARD WITH GREAT FEATURES
Tournament-sized keyboard. The 60% form factor SureFire KingPin X1 has all the features and colourful RGB – it's perfectly mobile. The compact king!
Product Highlights
60% gaming keyboard with RGB lighting
10 million key presses lifespan
Multi-optional RGB lighting – 8 static colours and 3 active lighting modes (no software required)
25 anti-ghosting keys
3 multimedia shortcut keys
1.8m braided USB cable
2-year warranty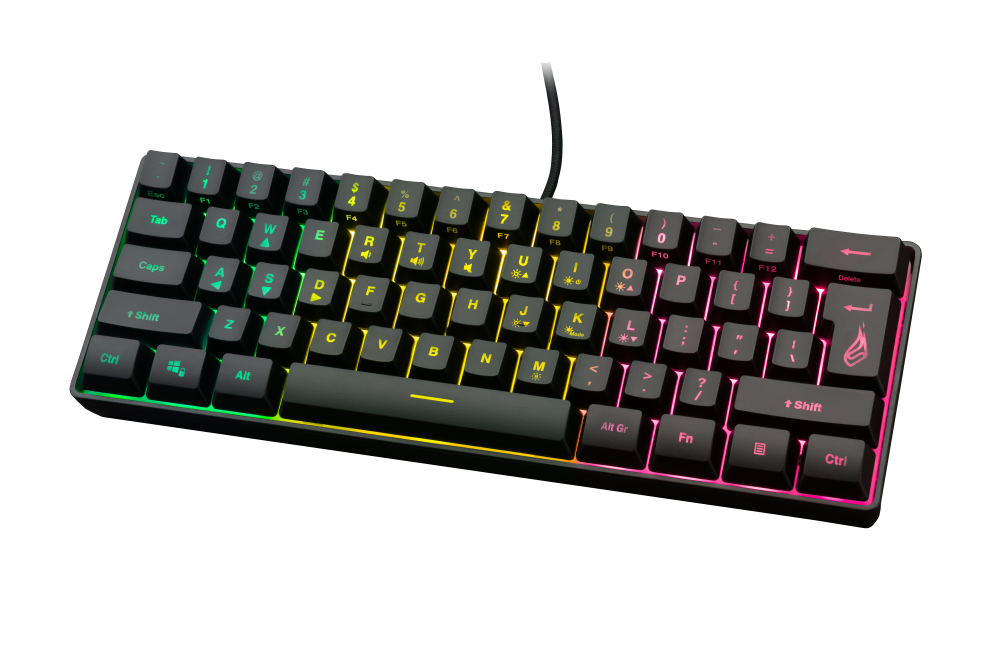 TOURNAMENT KING
Where desk space is a premium, the KingPin X1 delivers all the functionality of a regular gaming keyboard compressed neatly into a 60% form-factor. Perfect for taking to events, LAN parties or tournaments or for gamers who just prefer minimalistic or smaller set ups.
60% GAMING KEYBOARD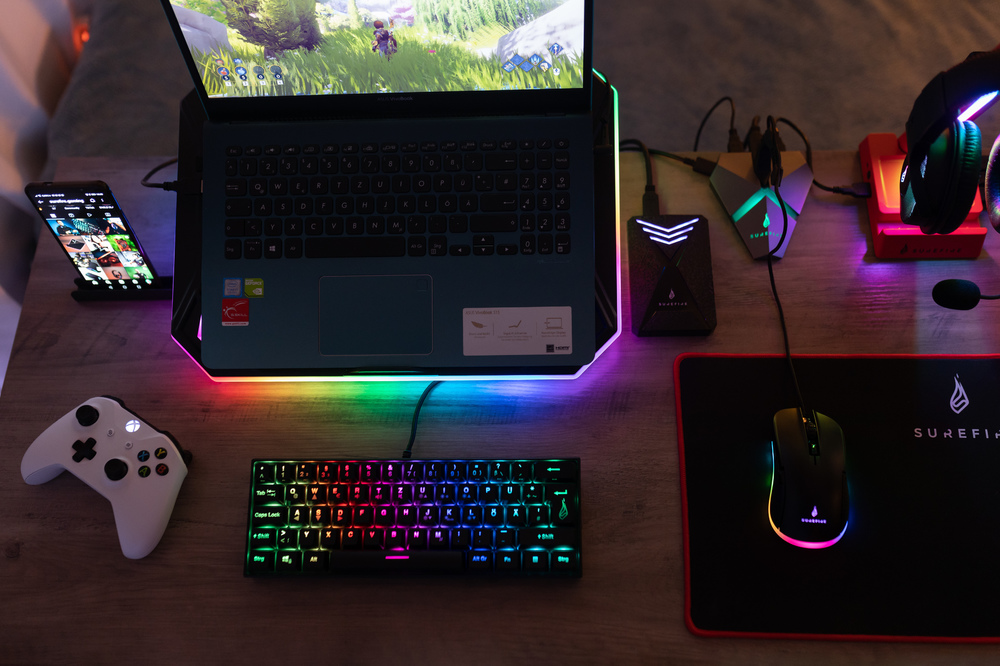 GAMING IN COLOUR
With 8 static colours and 3 active lighting modes, and adjustments for speed and intensity, players can create the perfect vibe. It can be cool, it can be edgy, it can be fun – it's up to you.
RGB LIGHTING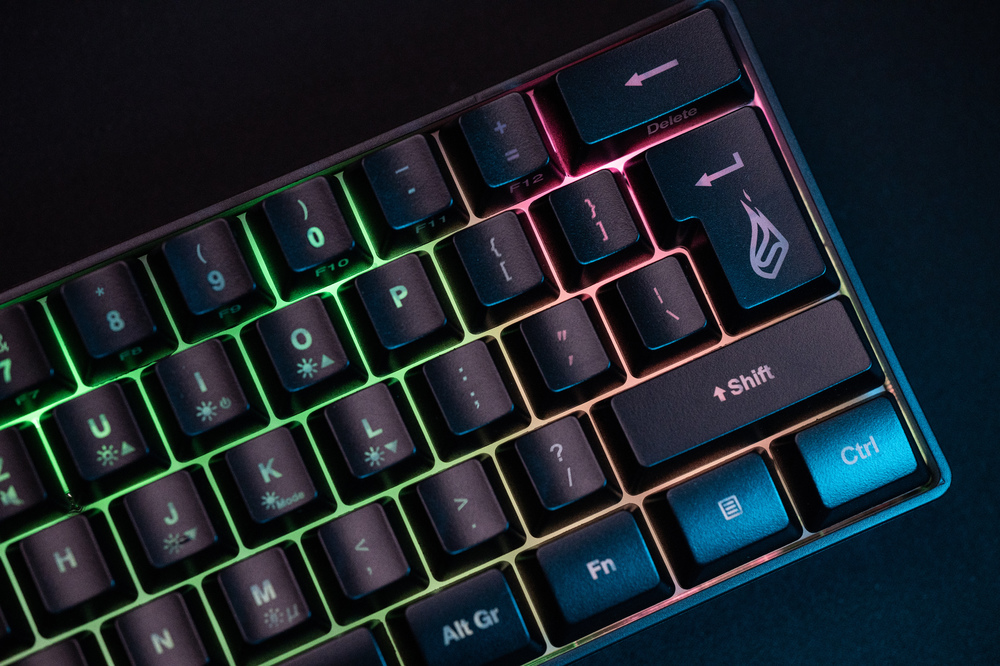 LONG LIVE THE KING!
With its tough 1.8m braded cable and a lifetime of 10 million key hits, you can be assured that the SureFire KingPin X1 will stay with you throughout every battle. Accuracy and control is maintained with 25 anti-ghosting keys proving you with the support you need in the midst of high intensity game play.
1.8M BRAIDED USB CABLE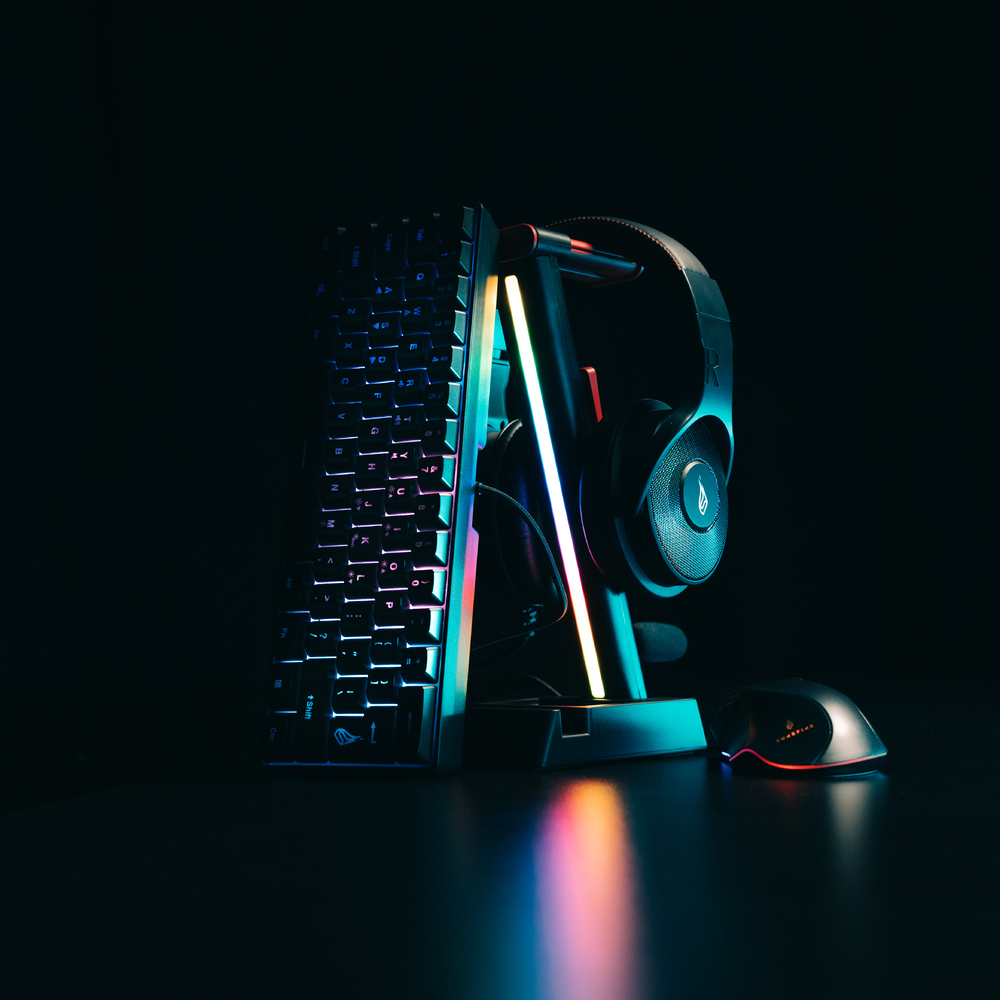 Specifications
Name: KingPin X1 60% Gaming RGB Keyboard | US English
Part number: 48701
Dimensions L x W x H (mm): 292mm x 102mm x 41mm
Cable Length: 1.8m
Key Technology: Membrane
Size Type: 60%
Connection Type: Wired
Rating: 5V/260mA (max)
Connector Type: USB-A
Programmable RGB lighting:

3 active modes
8 static modes (7 colours and Rainbow)
Adjustable light intensity – 5 levels
Adjustable speed – 5 levels

Multimedia Shortcut Keys: 3
Anti-ghosting Keys: 25
Lifetime of Keys: 10 million hits
Response Time: 8ms
Key Travel: 3.6mm
Key Operating Force: 50+/-15g
Product Material: Ultra-resistant ABS
Compatible Software Platforms: Windows, Mac OS, Chrome OS
Compatible Device Types: PC, Laptop, Games Console
Language / Part Numbers

48700 German – QWERTZ (62 keys)
48701 US English - QWERTY (61 keys)
48702 Nordic – QWERTY (62 keys)
48703 Spanish – QWERTY (62 keys)
48704 Italian - QWERTY (62 keys)
48705 French - AZERTY (62 keys)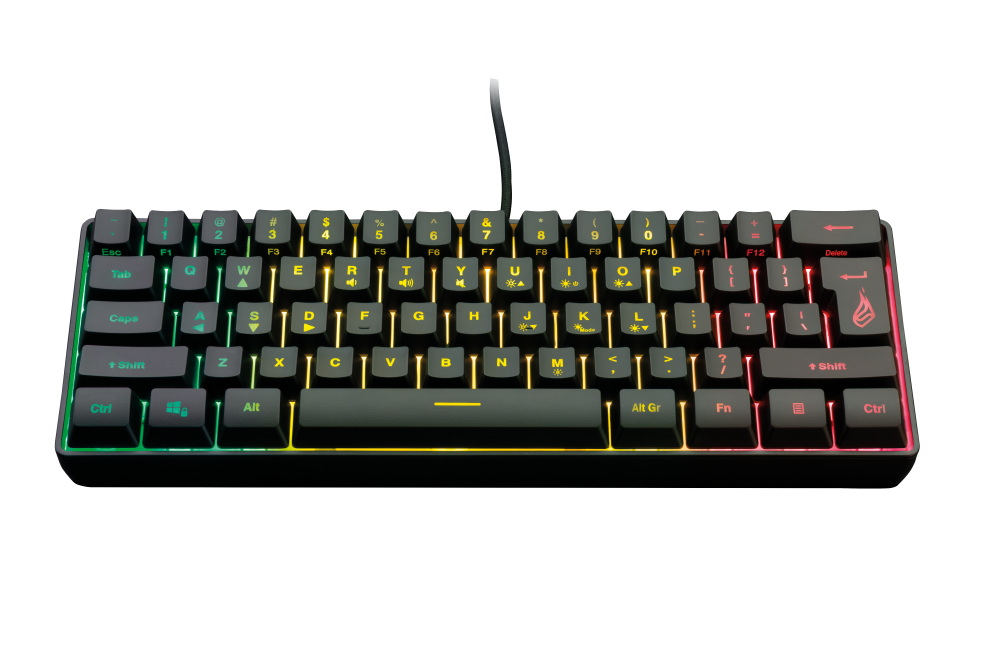 System requirements
Windows 11, 10, 8, 7
Mac OS X 10.6 or higher
USB 3.2 Gen 1 or USB 2.0
Consoles with USB Port
Pack Contents
SureFire KingPin X1 60% Gaming RGB Keyboard
Quick Start Guide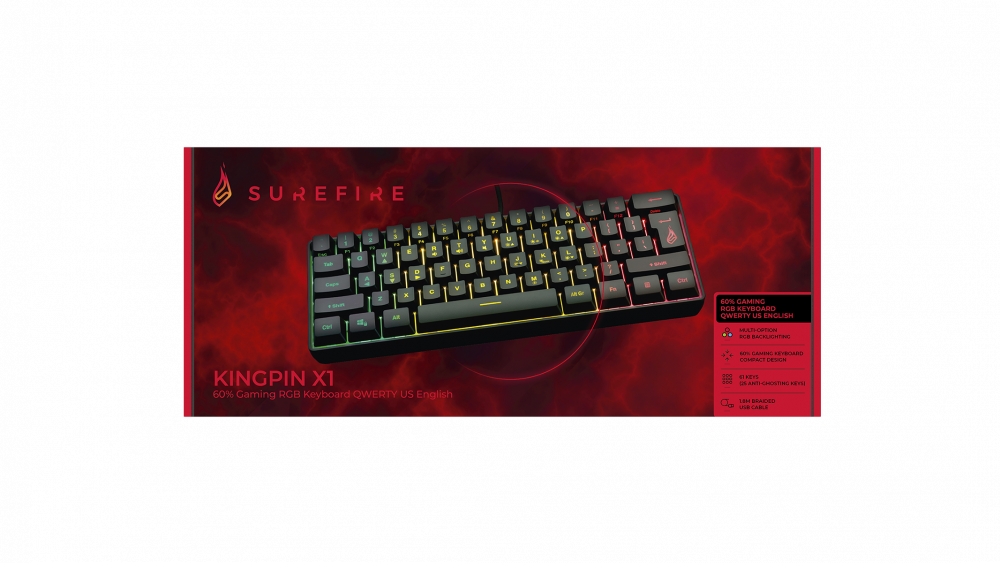 SUPPORT
SureFire products have a 2 year limited warranty.

Visit the support centre for software downloads, manuals, FAQs, troubleshooting, warranty, returns and repairs, and how to contact Surefire Technical Support.
Other products in this range