SUREFIRE HARD DRIVE STORAGE - A BUNKER HDD TO STORE ALL GAMES & BACKUPS
Store and backup all your games in one place. Designed for gamers with RGB lighting and backup software.​
Product Highlights
Suitable for both console* and PC gaming
Conveniently store all your games in one place
Multi-colour changing LED accent lights
High speed data transfer
SuperSpeed USB 5Gbps
Nero Backup Software**
Can also be used as a regular external HDD for file storage
* Consoles that support external storage devices
** Nero Backup Software is only suitable for Windows OS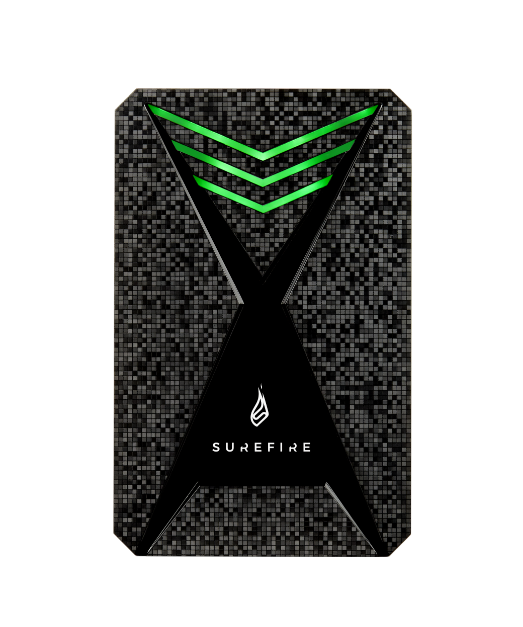 EXTENDED STORAGE
Games consoles have limited storage capacities and the latest games quickly fill them up leaving no space for new titles. With the 2TB Gaming Bunker Hard Drive capable of storing up to 50+*** games, players no longer have to decide which games to delete from their console or PC in order to make room for new titles.
STORE ALL GAMES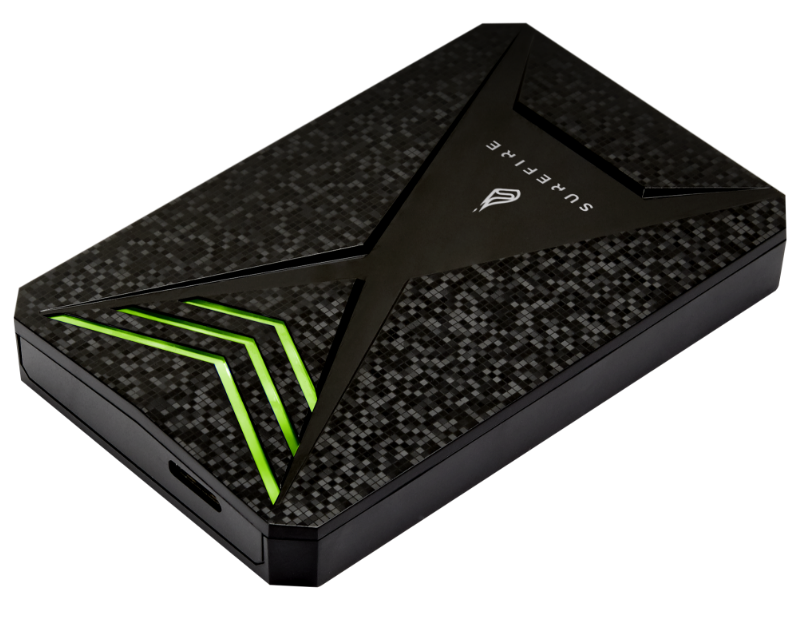 IN COLOUR
Featuring multi-colour RGB changing LED accent lights and an enclosure design influenced by the latest consoles, the SureFire Gaming Hard Drive has high speed data transfer speeds, perfect for storing the latest games.
RGB LIGHTING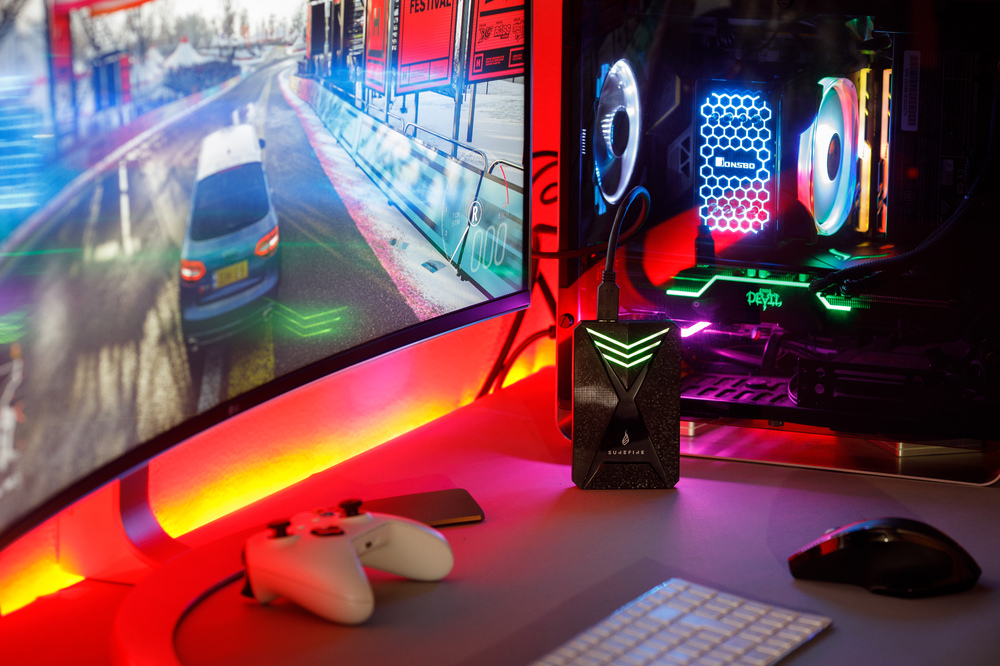 LIGHTNING FAST
The SureFire Gaming Hard Drive has a USB 3.2 GEN 1 interface for transfer speeds of up to 5 Gbps, reducing game backup time significantly. The hard drive comes with a USB-C™ adapter to enable it to be used with a variety of devices.
LIGHTNING FAST
DESIGNED FOR GAMERS
With a sleek black design taking inspiration from the latest consoles and colour changing LED light accents, the SureFire Gaming Hard Drive is a stylish solution to the game overflow. Most consoles require formatting, so make sure you backup before use. The hard drive could also be used on other consoles and PC's, but may have to be re-formatted first.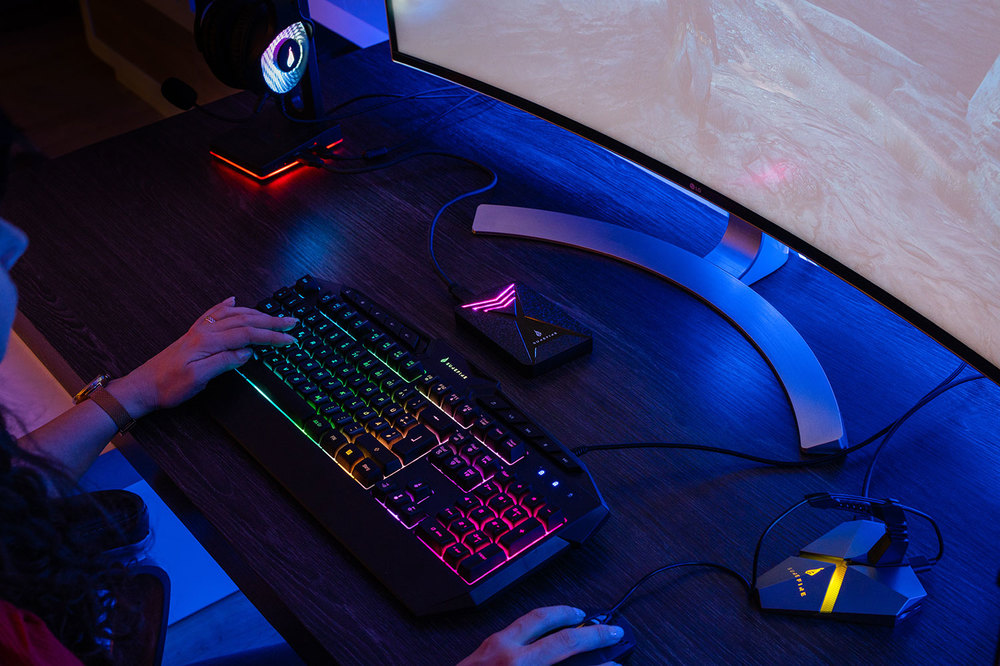 NERO BACKUP SOFTWARE
For added security, Nero Backup software is provided to help you back up all your files, folders, and drives from your laptop or PC whenever you want. It also allows you to schedule an auto back up to a set time and day to ensure that it gets done regularly! Nero Backup Software is only compatible with Windows OS.
NERO BACKUP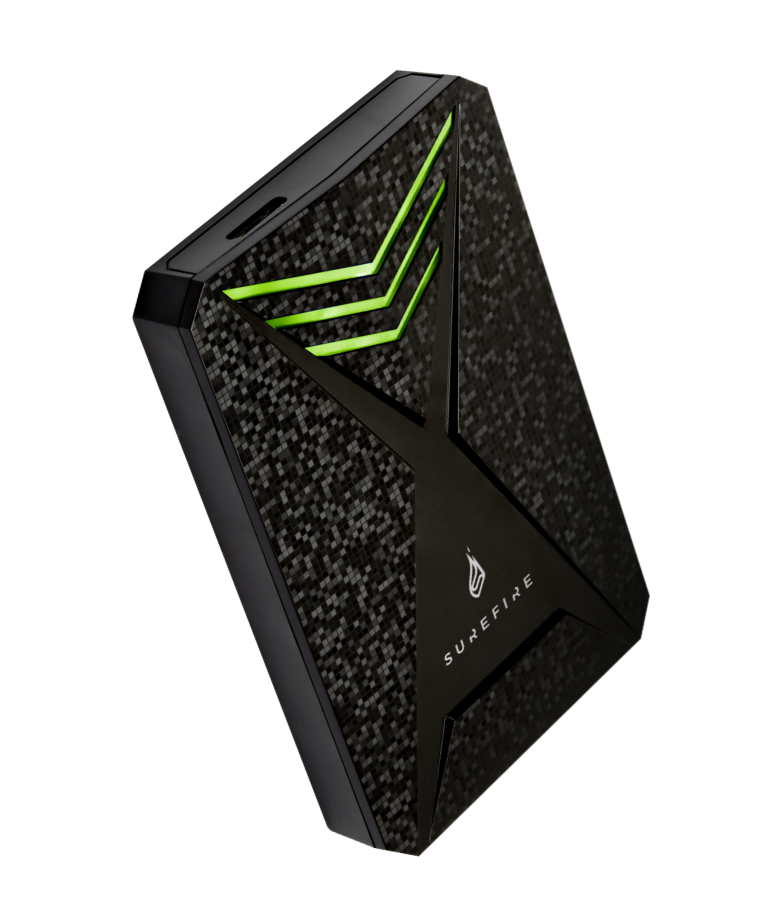 Specifications
Name: Gaming Bunker HDD 1TB
Part number: 53681
Power: Bus powered via USB cable
Interface: USB 3.2 GEN 1
Product Weight: 180 grams (approx)
Dimensions: 125mm x 80mm x 17.5mm (LxWxH)
Read/Write Speeds: up to 140MB/s
Operating Temperature: 5°C to 50°C
Storage Temperature: -40°C to 70°C
Operating Humidity: 5 to 90%, non condensing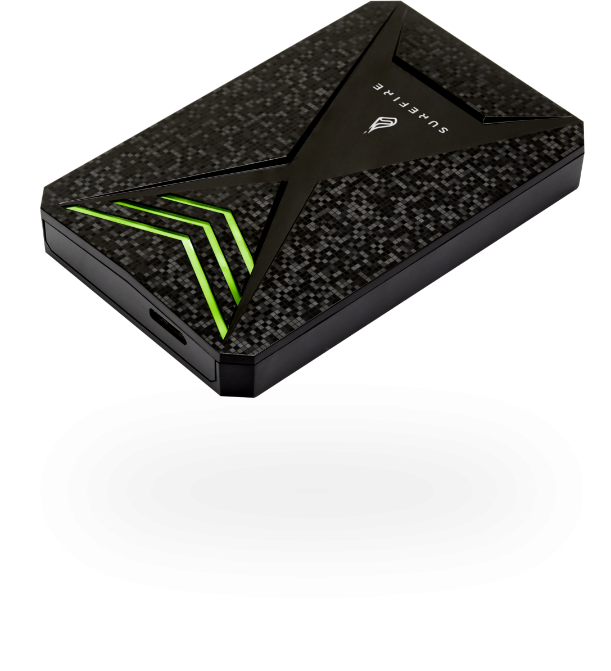 System requirements
USB 3.0 or USB 2.0 ports
Games Consoles with USB port*
Windows 10, 8, 7
Mac OS X 10.6 or higher
Pack Contents
SureFire Gaming Hard Drive
Micro-B to USB-A Cable
USB-A to USB-C Adapter
Nero Backup Software (supports Windows only)
Formatter Software (supports Windows only)
Quick Start Guide
User Manual (preloaded)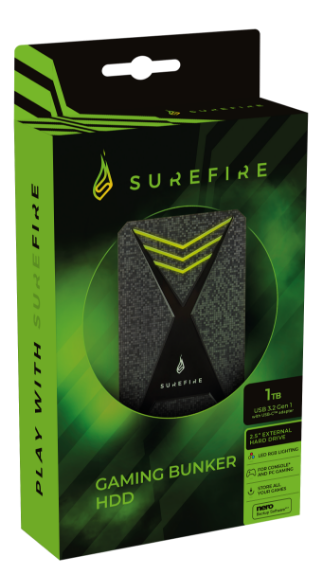 SUPPORT
SureFire products have a 2 year limited warranty.

Visit the support centre for software downloads, manuals, FAQs, troubleshooting, warranty, returns and repairs, and how to contact Surefire Technical Support.